Frontier Industrial Park
As a quality industrial park, Frontier has only semi-detached and stand-alone factories. This low-density development enhances the surrounding environment. Choose Ready-build or Build-to-suit. At Frontier, each plant type has been carefully designed to ensure they are modern and user friendly.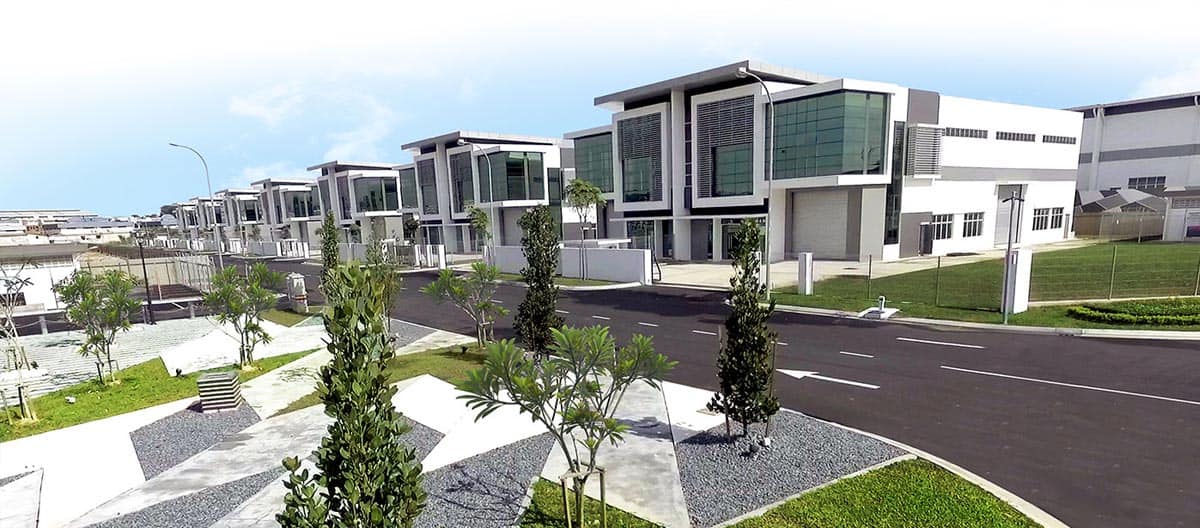 It is located in a mature and growing region, attracting internationally renowned brands such as IKEA, AEON and TESCO. With this synergistic growth potential, it is no wonder that it is a recognized industrial center for dynamic business activities.
The Frontier Industrial Park occupies 136 acres of freehold land, won the judge, and won the Industrial Development Award twice in the Asia Pacific Real Estate Awards. The Chief Minister of Johor also believes that Frontier is the benchmark for industrial development.
This modern industrial park is a quality development project for semi-detached and stand-alone factories that has won outstanding awards and is recognized as the benchmark for its overall master plan.